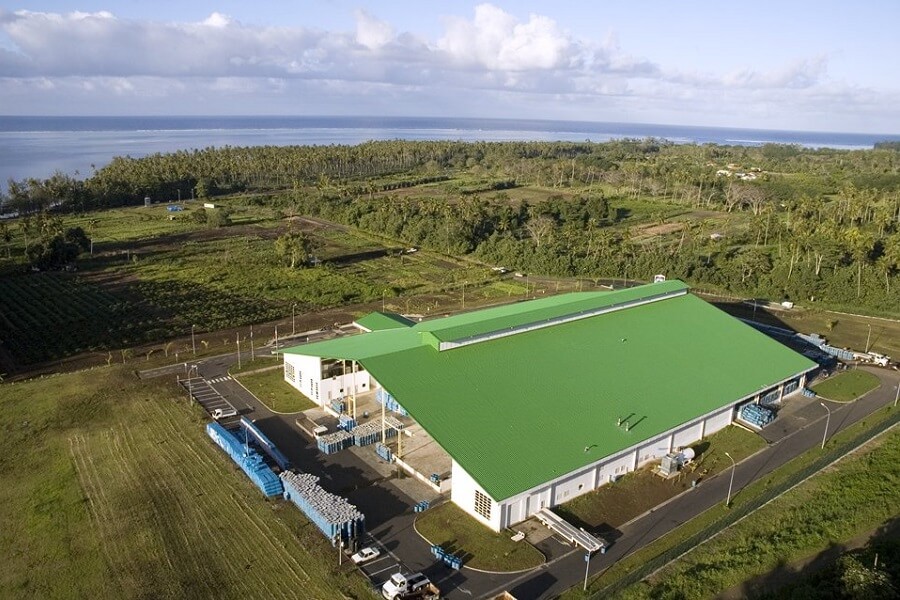 The heart of Morinda remains in Tahiti
When the pioneers of what would eventually become the company known as Morinda first visited Tahiti to find out about a mysterious yet miraculous fruit they had heard about, one could hardly predict what would come next.
Not only would that lead to the unbelievable global success story that is Morinda and Tahitian Noni Juice, but also an incredible relationship with French Polynesia that continues to this day. Morinda's food scientists found noni, as well as a remarkable people that Morinda continue to have a thriving relationship with.
Of course, the initial discovery of noni could have been the end of our relationship with Tahiti. Noni grows in other parts of the world – quite a number of different locations, in fact. Morinda could have even chosen to plant noni trees in the United States, where the corporate headquarters reside. But Tahiti has something that no other locale can claim: the best noni on earth. Tahiti's rich and fertile volcanic soil, clean and abundant rainfall, and an ideal amount of sunshine produce noni fruit that is second to no one.
And so, Morinda developed noni harvesting facilities in French Polynesia, creating thousands of new jobs and contributing hundreds of millions of dollars to the local economy.
But Morinda's impact on Tahiti has gone far beyond that. Just as Tahiti has given us so much, Morinda have relished the opportunity to give back to Tahiti, so much so that Morinda received the Corporate & Social Responsibility Award from Tahiti at the United Nations headquarters.
Over the years, Morinda has donated thousands of textbooks, library books and hundreds of computers to schools across French Polynesia. That is all in addition to awarding tens of thousands of dollars in scholarships for higher education to Tahitian youth. Since 1998, Morinda had contributed to the French Polynesia Scholarship Fund at BYU-Hawaii, which was designed to be awarded to young students originating from the Tahitian islands of Bora Bora and Moorea.
Morinda has also provided aid to Tahiti in times of distress, such as last year when the country suffered heavy flooding and landslides that destroyed roads and bridges, left more than 6,000 homes without power, and destroyed more than 800 homes. The company was able to provide 45 major household appliances to families in need.
One particularly proud association Morinda enjoys with Tahiti is with the orphanage knows as SOS Village Papara. Morinda has provided playground sets, school materials and Christmas presents to the orphanage. In addition, in 2014 Morinda hosted a group of children and caretakers from the orphanage at the International Leadership Conference in Los Angeles, so they could be presented with a generous donation from Morinda distributors from Japan.
Finally, Morinda has also enjoyed a warm and ongoing relationship with various French Polynesian political leaders. Morinda has hosted Tahitian presidents, mayors and other officials at the events and headquarters in the United States. And if there are any doubts about how much Morinda means to Tahiti, just listen to the comments from a former and current president of French Polynesia.

Text & Image © Morinda.com, Matt Hodge