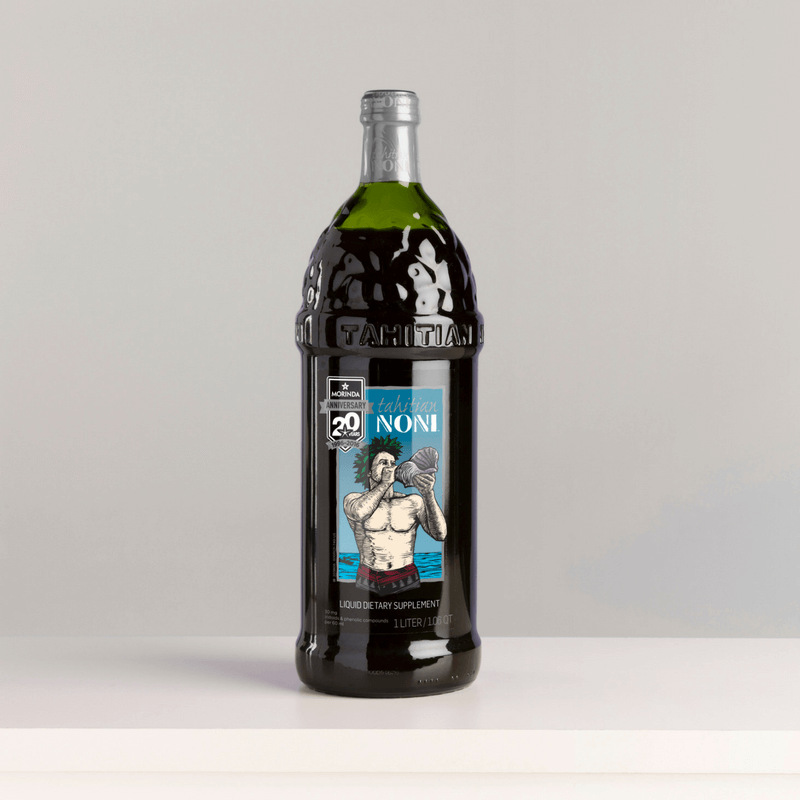 Tahitian Noni Strong
2018 is going to be the year of Tahitian Noni.
Yes, this 2018 will be the year of Tahitian Noni. This year Morinda will remind the world why Tahitian Noni is the king of superfruits, why it has captured the hearts and imaginations of people all over the world, and why it remains the premier product for those who wish to build, maintain and manage a healthy lifestyle. There is nothing in the world like Tahitian Noni. Nothing compares.
We are Tahitian Noni Strong.
Now is a perfect time to remember where Morinda came from; it's the perfect time to pay homage to noni-the fruit that caused the world to consider health in a totally different way. As the first "superfruit," Tahitian Noni launched a billion-dollar industry that dared to answer the question, "what if there were safer, more natural ways to manage our health?" When it was launched in 1996, Tahitian Noni Juice was an immediate sensation. Customers eagerly shared Tahitian Noni Juice with friends, family, neighbors, co-workers, strangers, and everyone in between. The product flew off the shelves, so to speak. And why? Because everyone who used Tahitian Noni Juice had a story to tell. And the stories rang loud and clear, coast to coast! The testimonials were amazing, and the product ambassadors and distributors were inundated with requests for more product.
The 2018 theme, Tahitian Noni Strong, also gives a chance to recognize the nation of French Polynesia, and specifically the island of Tahiti, as the home of Tahitian Noni Juice and the cradle of Morinda. Nowhere on earth will you find organic, sustainable, free-trade and quality noni fruit as abundantly as on the islands of French Polynesia. Morinda have put the noni fruit up against competing products from cheaper sources time after time, and the results stay the same: Nothing can match the Tahitian Noni fingerprint. Nothing comes close.
And speaking of French Polynesia, the Tahitian Noni boom didn't just improve health and lifestyle, it changed the course of that nation. Thanks to Morinda and Tahitian Noni Juice, the incredible demand made noni the nation of French Polynesia's top agricultural export. Morinda built a huge state-of-the-art processing facility right on the island of Tahiti, and has employed thousands of growers, harvesters, technicians, manufacturing agents and more on Tahiti and the surrounding islands.
Morinda is proud that they have made such positive difference in the lives of many people in Tahiti.

Text & Image © Morinda.com