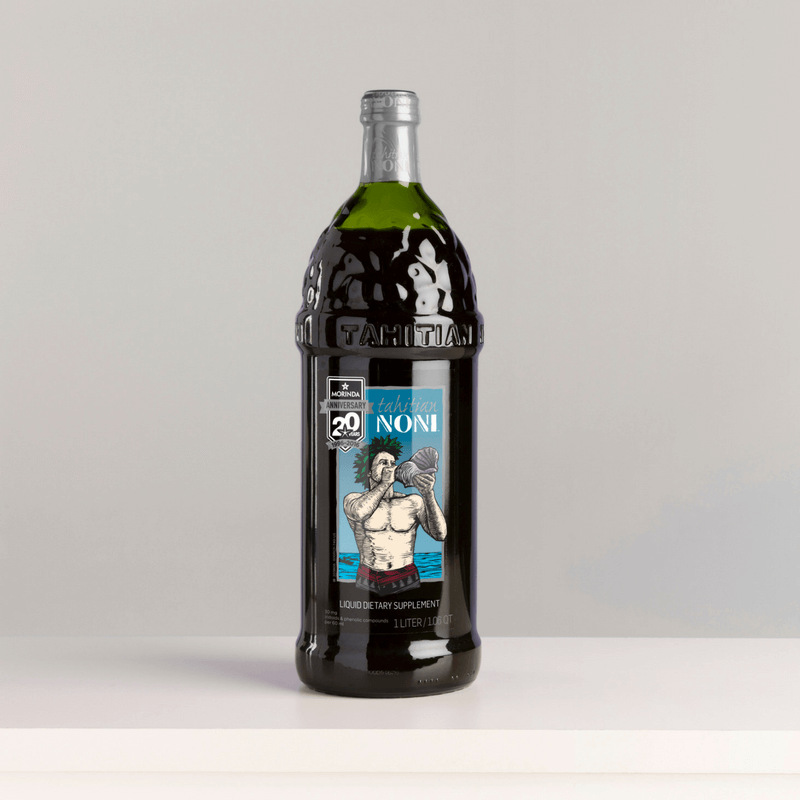 Tahitian Noni 101
Tahitian Noni Juice is the lifeblood of Morinda. It is the drink that built this company and the power that keeps them around 21 years later, but how much do you know about it? The most common questions the company gets from people who are new to Morinda are about this wonderful product. Let's turn back to the basics and review for a minute the truth behind Tahitian Noni Juice.
What Is Tahitian Noni Juice?
A miracle of nature? A fruit juice? A blessing in a bottle? While much is said about this superfruit drink, the best description of Tahitian Noni Juice remains that it is a one-of-a-kind dietary supplement. Made from the finest ingredients on earth, Tahitian Noni Juice promotes wellness to anyone who drinks it, but you don't take it in by the glass. Noni Juice isn't made to be a refreshing fruit drink that you sip on in the summertime at the beach. Noni Juice is made to be taken in small doses every day to encourage consistent health improvement.
Where Does Tahitian Noni Juice Come from?
As the name suggests, Tahitian Noni Juice is rooted in Tahiti where the noni fruit is native. Much of Morinda's business is headquartered there, but they gather the fruit from pesticide free trees on islands throughout French Polynesia. The tropical climate provides a perfect environment to grow the finest Noni fruit.
What Does Tahitian Noni Juice Do?
As a dietary supplement, Tahitian Noni Juice works to improve your body. Morinda could talk about the many clinical studies that document the inner workings of iridoids or about the many different ways people have been blessed by drinking Noni. Morinda has seen and shown a lot over these 21 years, but these are the basics. Suffice it to say, Tahitian Noni Juice makes your life better.
Text & Image © Morinda.com